FAI Sponsored WSBK Team, Misano-Italy
Round 9, the last bout before leaving the championship for the summer, and with hopeful expectations from all riders to break on a good note, it proved to be an interesting weekend of racing.
Misano, nestled in the province of Rimini, played host to proceedings, starting with the all-important superpole. Unfortunately, the boys didn't ride as well as they'd hoped here, resulting in mixed positions over both races; which meant all three team members were on the back foot, knowing it was going to be an up-hill struggle.
Saturday's race saw Chaz Davies run a gauntlet of riders to immediately jump to 4th before the first corner. He held strong, biding his time and when he saw the opportunity, stole second, where he stayed until the flag.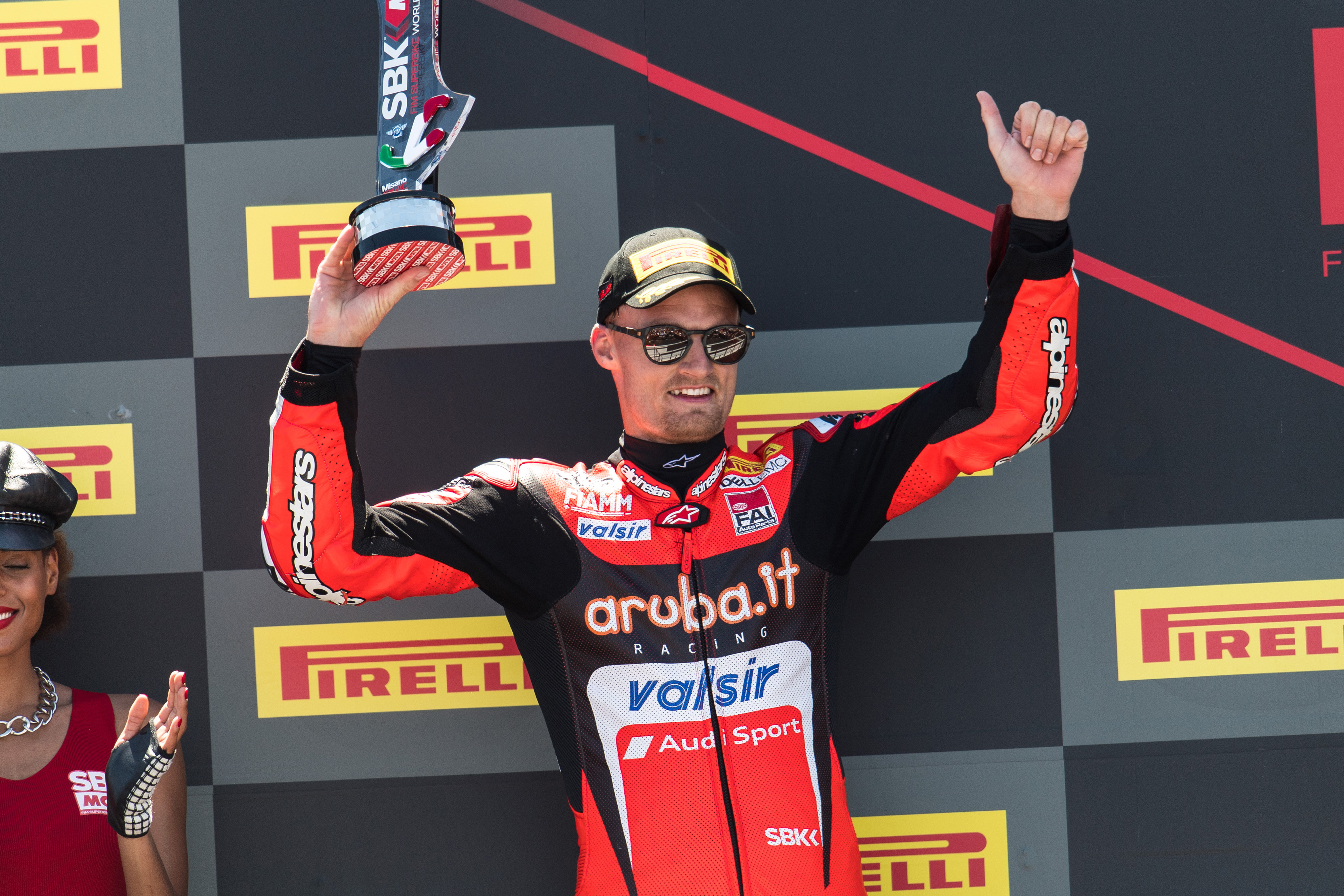 Marco faced a difficult race having had technical issues that kept him from FP4. The Italian fought hard in the second group away from the leaders but despite his efforts had to settle for 7th place.
Michael Rinaldi struggled with the chosen tyres and eventually decided to make a pit stop, swapping them out for a better suited compound. The knock-on effect meant a finish in 17th.
Race 2 saw both Marco and Chaz showcase their skill by taking 3rd and 4th respectively. Melandri bolted on to the leading group from the off, while his welsh team mate climbed the leader board to eventually sit just 2 seconds behind the leader on the final lap.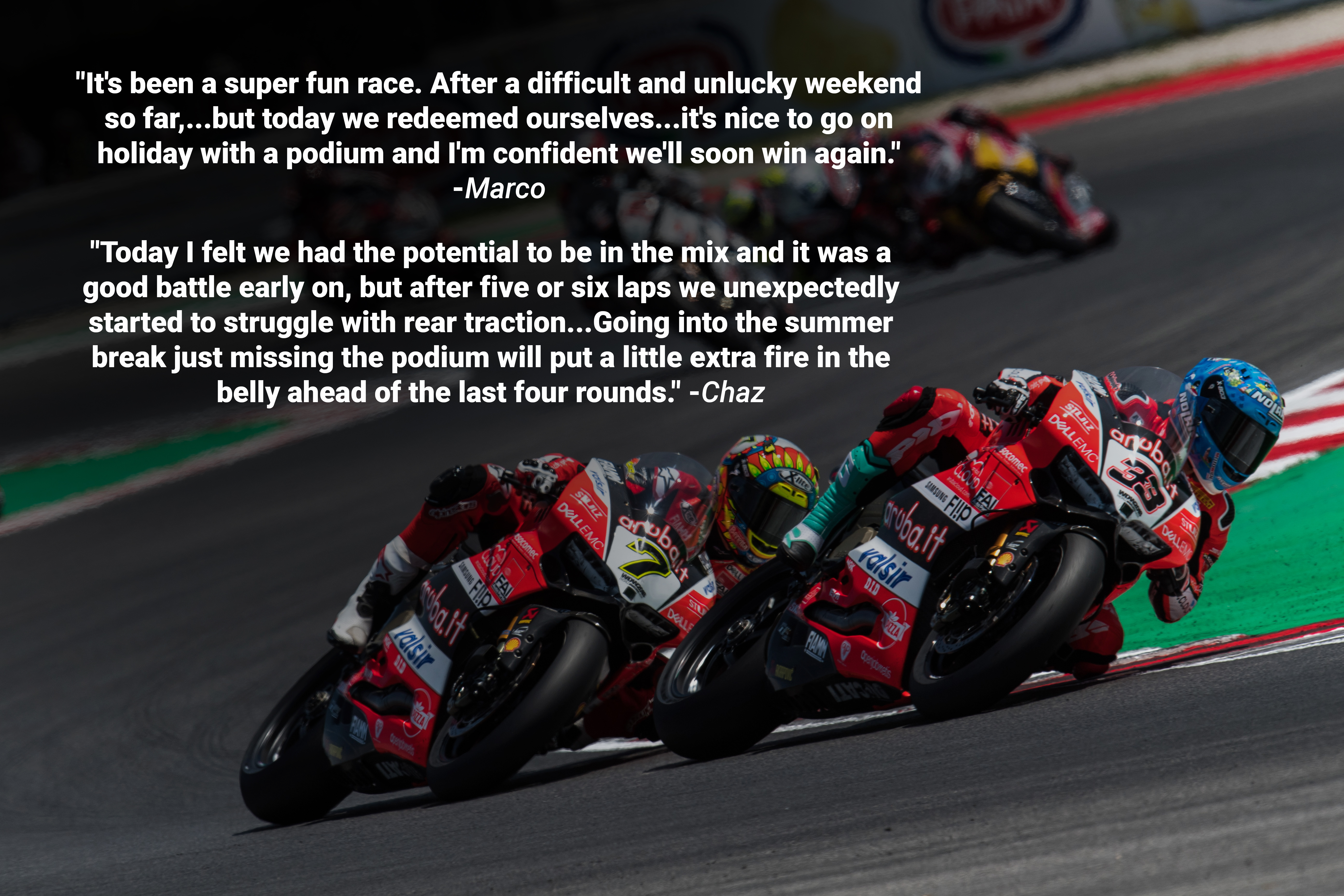 Rinaldi again caught the attention of the racing gentry by coming from the back row to 11th place.
"Our pace wasn't bad, but today's result doesn't reflect our potential. Now we need to wait a month before we test, and two before we race. I can't wait to ride my bike again." Michael Rinaldi
After a memorable weekend featuring two podium positions the riders enter the interlude in good standing, with Chaz firmly in 2nd, Marco 5th and Michael holding his own in 14th.
Roll-on September for round 10; Portimao 14-16th