Outstanding Davies does the double at EuroSpeedway Lausitz
After a month-long summer break, Chaz Davies was finally back in action at EuroSpeedway Lausitz for the ninth round of the WorldSBK Championship. On a track where Ducati is the most successful manufacturer with 6 wins to date, erratic weather conditions characterized Fridays free-practice sessions: FP1 was dry, while FP2 was interrupted for a long time by heavy rains.
Chaz Davies posted his personal best time with a 1:37.526, which granted him third position both in FP1 and the combined rankings, +0.354 seconds behind the provisional best time.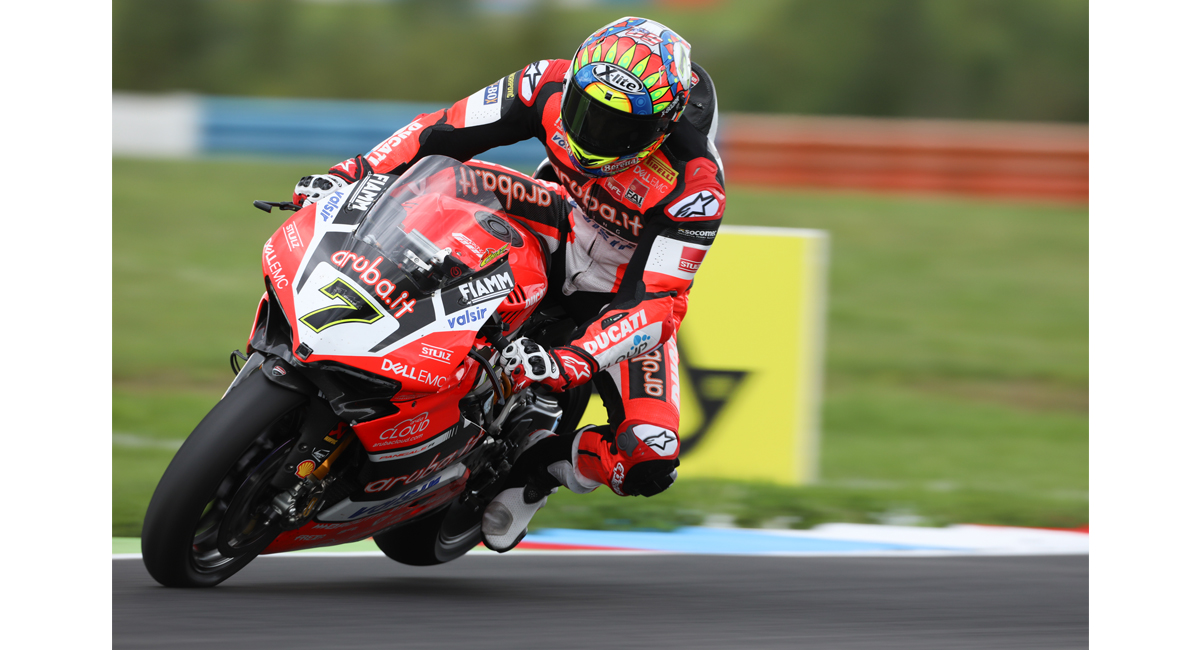 Chaz once again took the top step of the podium in Race 1 at EuroSpeedway Lausitz (Germany), who thus clinched his fifth win of the season. After a hectic moment before the start due to a rear-brake issue, the Welshman kept his cool and got off to a strong start from sixth position on the grid. Second at the first corner, Davies took the lead in lap 2 and progressively pulled away by imposing a relentless pace in the low 1:37 mark.
Chaz said the following of race 1,
"The sighting lap was pandemonium, I nearly high-sided going into the last corner because of an issue with the rear brake. That made for a few tense minutes on the grid, because usually you can't fix something like that in such a short time, but I have a good crew and they fixed it almost entirely, so it was good enough to allow me to do what I needed to do. Then, I got a great start and found myself in a good position in the early laps. Once I took the lead, I just tried to set my pace without looking at the lap times and we came out on top. The rhythm was good, but there is still room for improvement ahead of Race 2. We'll start from 9th position but I think this track offers opportunities for overtaking and we've worked on our starts recently, finding more consistency, so I'm in for another interesting race"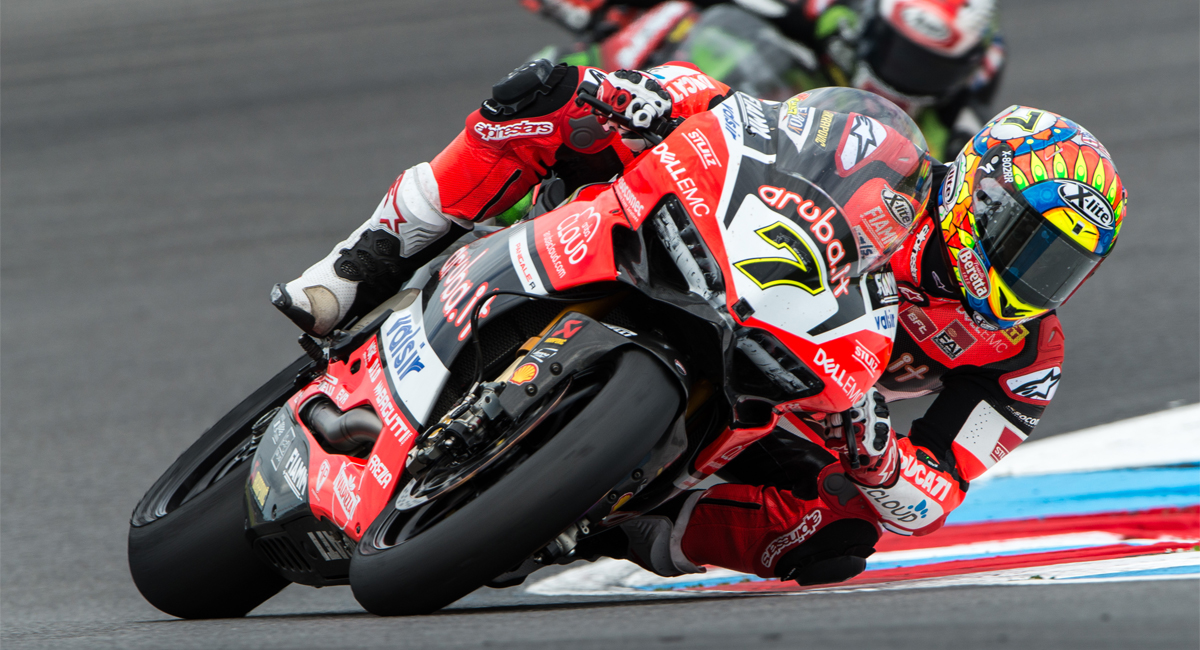 After winning Race 1 on Saturday, the Welshman repeated the feat starting from ninth position. Quickly recovering ground thanks to a strong start, Davies pulled away and took the lead during lap 11. He then made one decisive charge with 5 laps to go, as a light rain started to fall, to take his sixth win of the year.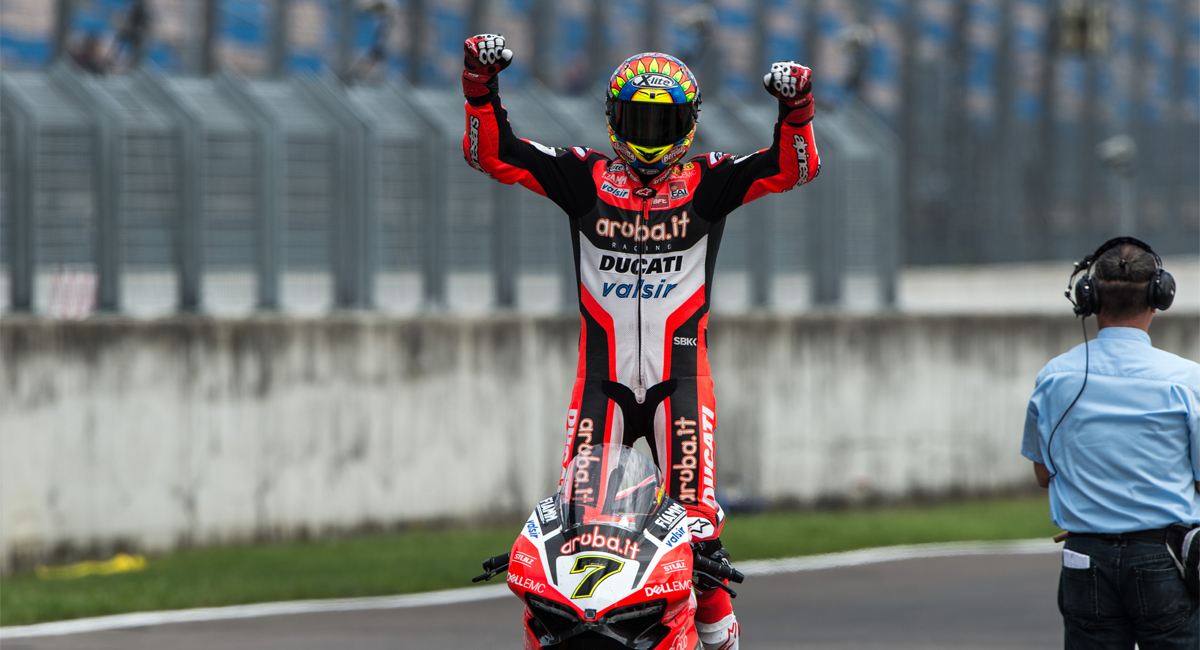 Chaz went on to say this of race 2,
"It was a great race and I loved every minute of it. It was different from yesterday though, as we had to work our way up from third row on the grid. We had a good start and in the first couple of laps we were within sight of the lead, so when I saw Rea making his move I tried to hunt down him and Marco. It wasn't easy to pass them, but then I just tried to set my own pace, ride clean, and not make mistakes. I was surprised by our rhythm today in the high 1:36 mark, we definitely improved since the tests here a month ago, and it shows the effort everyone is putting in. I'm confident going into Portimão, but we'll enjoy this double for now and get prepared for another battle."
After nine rounds, Davies (276 points) is third in the championship. Chaz will be back in action at Portimão (Portugal) for the tenth round of the season, scheduled for September 15-17.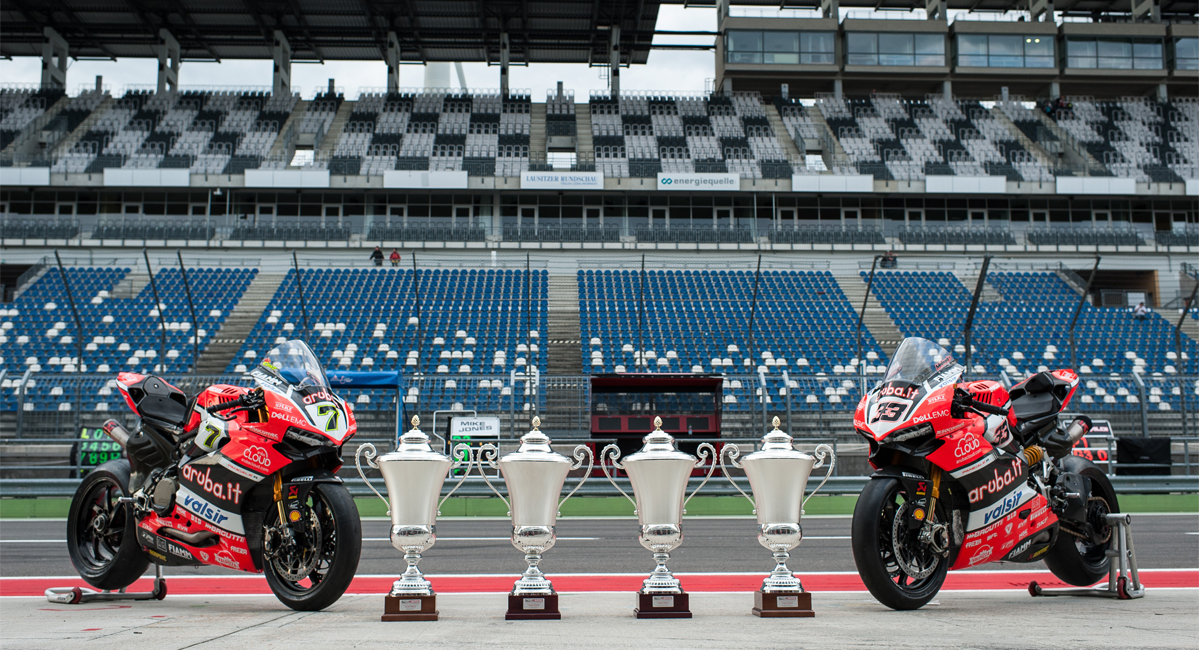 