A valiant effort at Donington by Team Aruba.it
Bad weather and track conditions prevented the riders Team Aruba.it from delivering another win. However Chaz, Marco and Michael all put in sterling performances despite the setbacks.
Race 1: Saw Chaz Davies and Marco Milandri perform well, despite a difficult Superpole, keeping close together throughout the race. Unfortunately Marco crashed and ended up in 22nd while Chaz managed to overtake a couple of riders on the final lap and finish in 8th.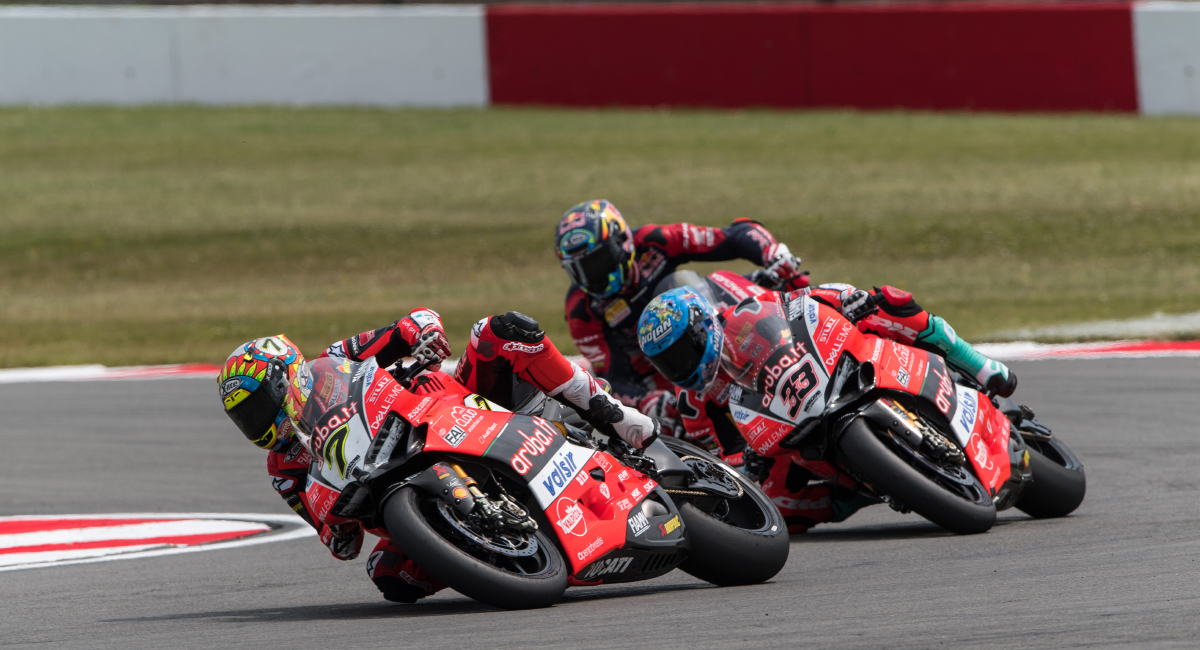 Michael Ruben Rinaldi managed to recover 3 places in the Aruba.it Junior team race finishing in 12th.
Chaz Davies (Aruba.it Racing - Ducati #7) – 8th "I entered the race with good confidence despite the grid position. We struggled to get the feeling that I wanted, obviously the crash yesterday didn't help as it reduced our time on track, but I expected to make bigger steps forward today."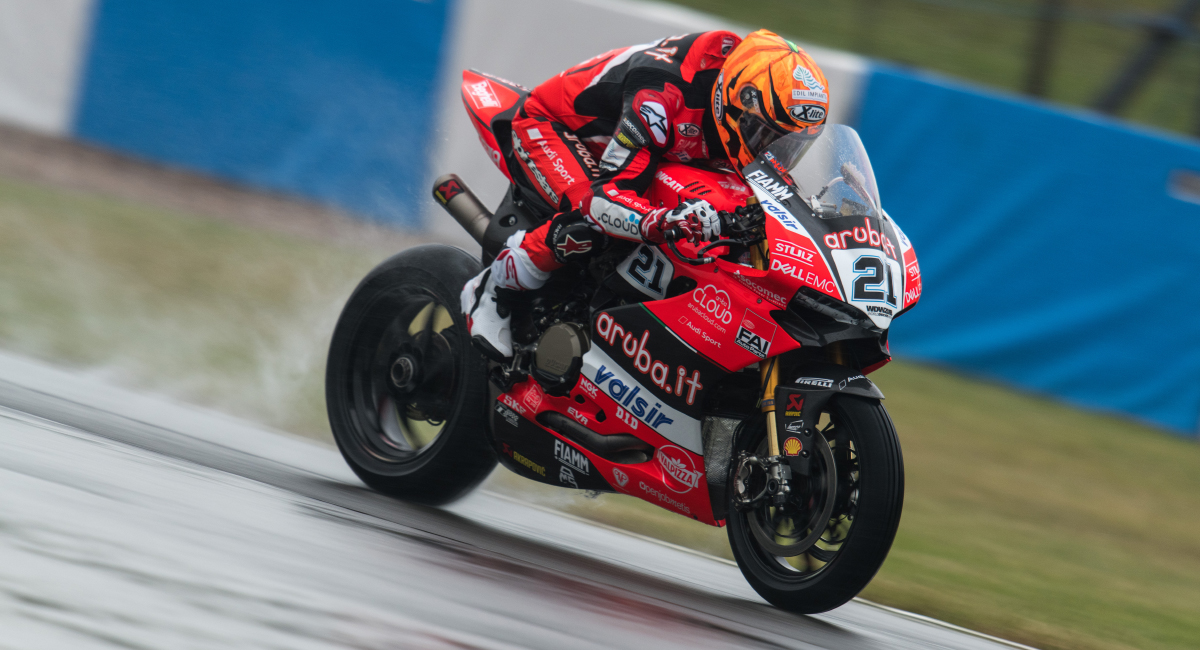 Marco Melandri (Aruba.it Racing - Ducati #33) – 22nd "We've been working hard as ever but we're still trying to understand why we struggle on this track. It's been a difficult weekend so far, in the wet and in the dry. We need to try and improve, one area at a time. Tomorrow's another day."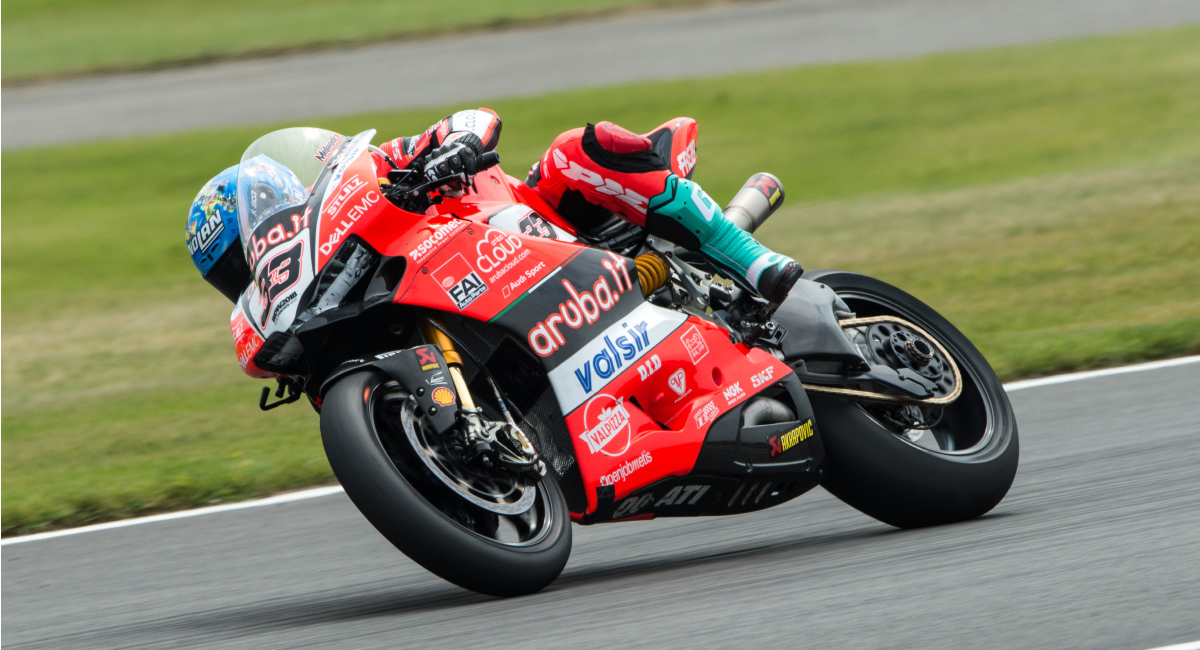 Michael Ruben Rinaldi (Aruba.it Racing - Junior Team #21) – 12th "We tried to work at the best of our capabilities, limiting the damages on a track that doesn't suit us particularly, and I think we rode a solid race despite the fact that our potential is higher."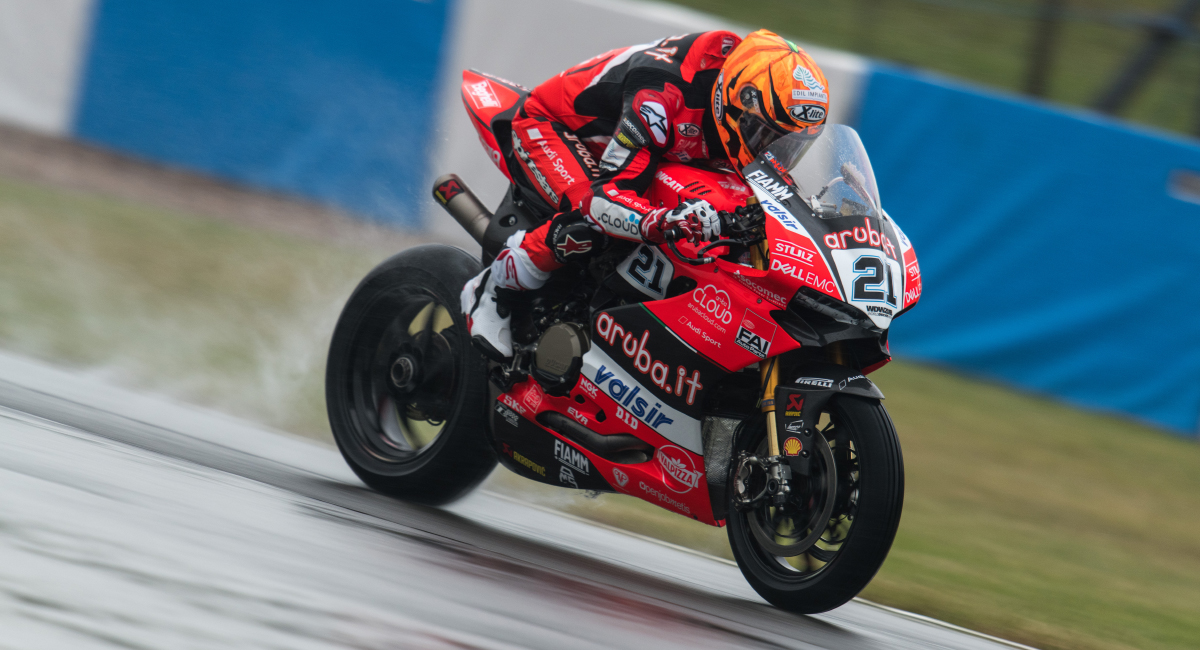 Race 2: Chaz & Marco, starting from second and fourth row respectively, fought as hard as ever. Marco, had a blistering start, but was eventually forced to drop the pace due to some riding issues. Davies, after getting penalized in the traffic at the start, mounted a furious comeback, climbing back from 12th to 5th position with a spectacular series of overtaking maneuvers.  Due to technical issues Michael Ruben Rinaldi was unable to compete and was forced to retire.
After six rounds, Davies (181 points) and Melandri (136 points) are respectively second and fifth in the championship, while Rinaldi (43 points) is 13th.
Chaz Davies (Aruba.it Racing - Ducati #7) – 5th "Today was definitely an improvement since Race 1, though our goal is to finish higher. I felt like I rode a good race overall. When the first drops of rain started to fall, I was fully committed to keep it wide open but there wasn't enough rain to worry the guys in front of us."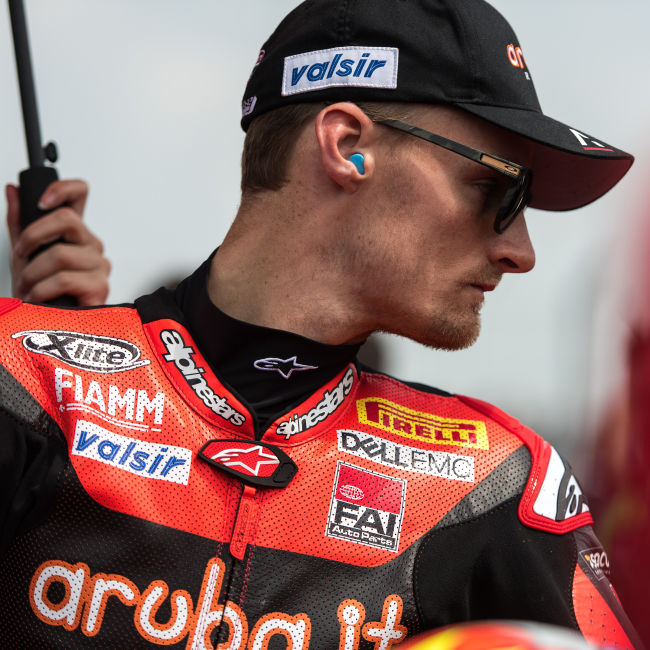 Marco Melandri (Aruba.it Racing - Ducati #33) – 11th "I was hoping to be able to keep yesterday's rhythm, which would have allowed us to get close to the top five, but unfortunately the changes made didn't yield the expected results and today the bike was quite nervous and physical to ride, which affected our performance."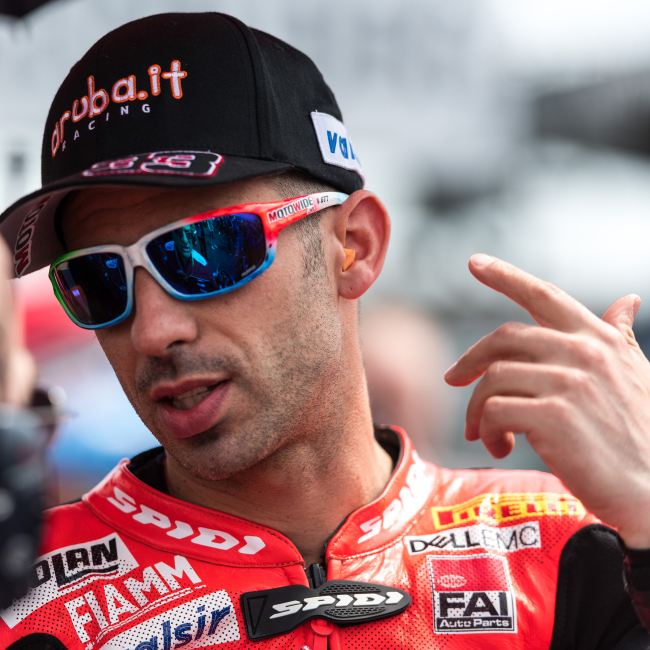 Michael Ruben Rinaldi (Aruba.it Racing - Junior Team #21) – DNF "We achieved the best possible result in Race 1, and today during WUP we had made another step forward, but unfortunately a technical problem forced us to retire, finishing a difficult weekend ahead of time.
Serafino Foti, Team Manager "Chaz and Marco rode with great resilience all weekend, and their speed and talent has never been under discussion, but unfortunately we couldn't reap the fruits of their hard work and that of the team. We'll run a detailed analysis and regroup to come back to our levels as soon as possible. Brno is close and we're keen to bounce back."