Chaz makes astounding comeback after spinal injury.
After a two-week break, the Aruba.it Racing - Ducati team resumed action at Laguna Seca (U.S.A), home of the eighth round of the 2017 WorldSBK Championship. Chaz Davies, made an impressive comeback after being unable to train for the last 3 weeks due to a spinal injury at Misano. The Welshman finished free practice with the best provisional time of 1:23.425.
"It's the first test I've given my body since Misano, and things felt quite normal aside from getting a little bit of back ache as the day went on. Hopefully a good night's sleep will make me feel refreshed for tomorrow. We'll take it lap by lap and see how it goes."  - Chaz Davies
Chaz Raced in a 'final edition' livery on days 2 & 3 to support the unveil of the new Ducati 1299 Panigale R Final Edition; something Keanu Reeves showed an interest in when displayed at the American circuit.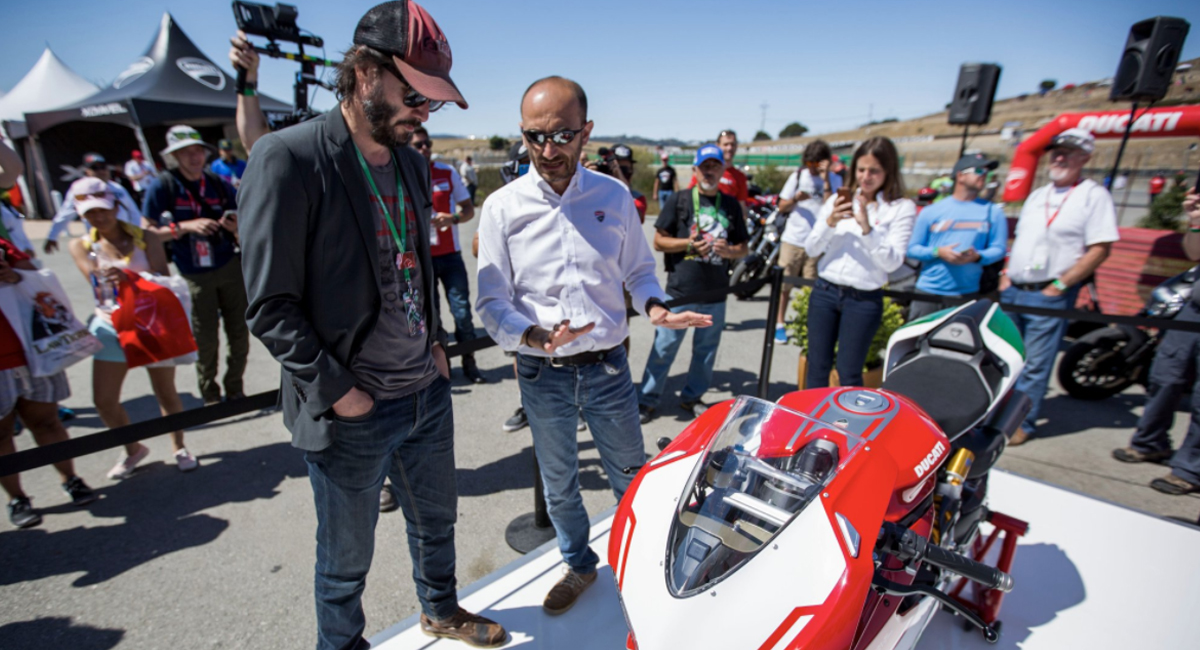 Day 2. Race 1. Chaz Davies' had a spectacular win in Race 1. The Welshman thus brought his season's tally to four victories, for a total 24 in his WorldSBK career, 20 of which came with Ducati. Davies quickly pulled away at the start with the two factory Kawasaki starting from third position. He then took the lead during lap 11, and with three laps to go he gave the final, decisive push.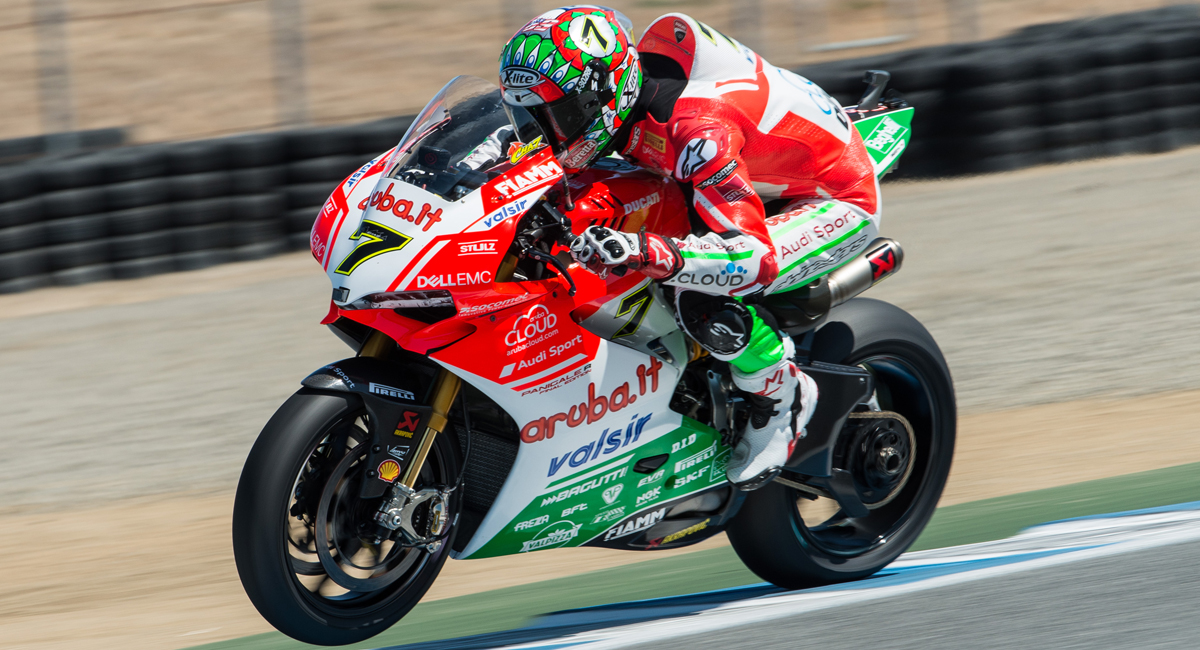 Day 3. Race 2. Chaz Davies finished in a respectable third position. Starting from ninth position on the grid, the Welshman fought hard in the early laps to make his way through traffic and take third position. Davies then mounted a comeback on Sykes, progressively reducing the gap up to one second before being cut short by the checkered flag.
After eight rounds, Davies (226 points) finished third on the leader board. WorldSBK will now take a break ahead of the ninth round, scheduled for August 18-20 at Euro Speedway Lausitz (Germany)