Oil Pumps – Heartbeat of the engine (Part 1)
FAIs extensive range of oil pumps encompasses all common pump designs and drive types. FAI can offer over 130 oil pumps covering in excess of 1300 applications.
Oil Pumps
The oil pumps primary purpose is to circulate engine oil under pressure to the bearings, pistons and the camshaft. This lubricates these systems, allows the use of higher-capacity fluid bearings and also assists in engine cooling.
As well as lubrication, pressurized oil is increasingly used as a hydraulic fluid to power small actuators. One of the first notable uses in this way was for hydraulic tappets in camshaft and valve actuation. Increasingly common recent uses may include the tensioner for a timing chain or VVT hubs for variable valve timing systems.
Lubricating system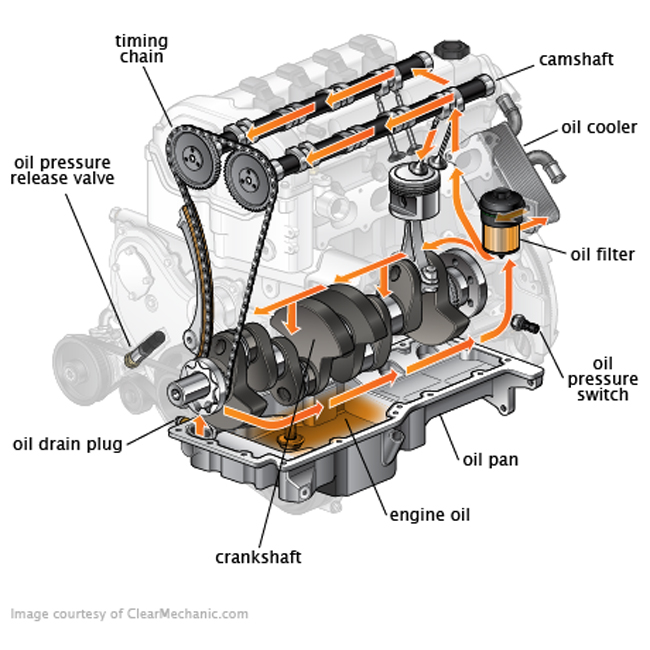 Friction is the enemy of parts in motion as it hinders performance and reduces product life. The oil circulatory system used in combustion engines serves two primary functions, firstly to reduce friction and secondly remove heat from pistons, bearings and shafts.  Insufficient or incorrect lubrication of the engine will result in catastrophic failure. The engine block and head are honeycombed with channels for channeling lubricants and coolants. The oil pumps forces oil through these channels to lubricate the whole system. Commonly the oil is pumped from the sump, via a mesh filter to remove larger bits of debris, around the engine. The oil is generally passed via a filter and possibly an oil cooler before being pumped through the engine to the moving components e.g. pistons, rings, valves, etc…
Wet and dry sump systems
A wet sump system has a single oil pump, generally located next to or near the crankshaft, on the lower part of the engine. Engines fitted with dry sumps will have two oil pumps. One standard oil pump to pressurize and distribute oil around the engine and a secondary oil pump or scavenge pump. The scavenge pump is generally located inside the sump and has a higher flow rate than the primary oil pump.