WSBK Sponsored Team Kick-off Season in Style
Phillip Island was experiencing heavy rain early into Friday's free practise but after a considerable spell in the pits, riders were greeted with some well-received sun. It was clear from the start that Scott Redding meant business, taking advantage of the drying track, he pulled in the quickest time of 1'30.436. A pace he carried to the next day in the Superpole race, in which Redding came 2nd; just 0.339 of a second off race leader, Sykes.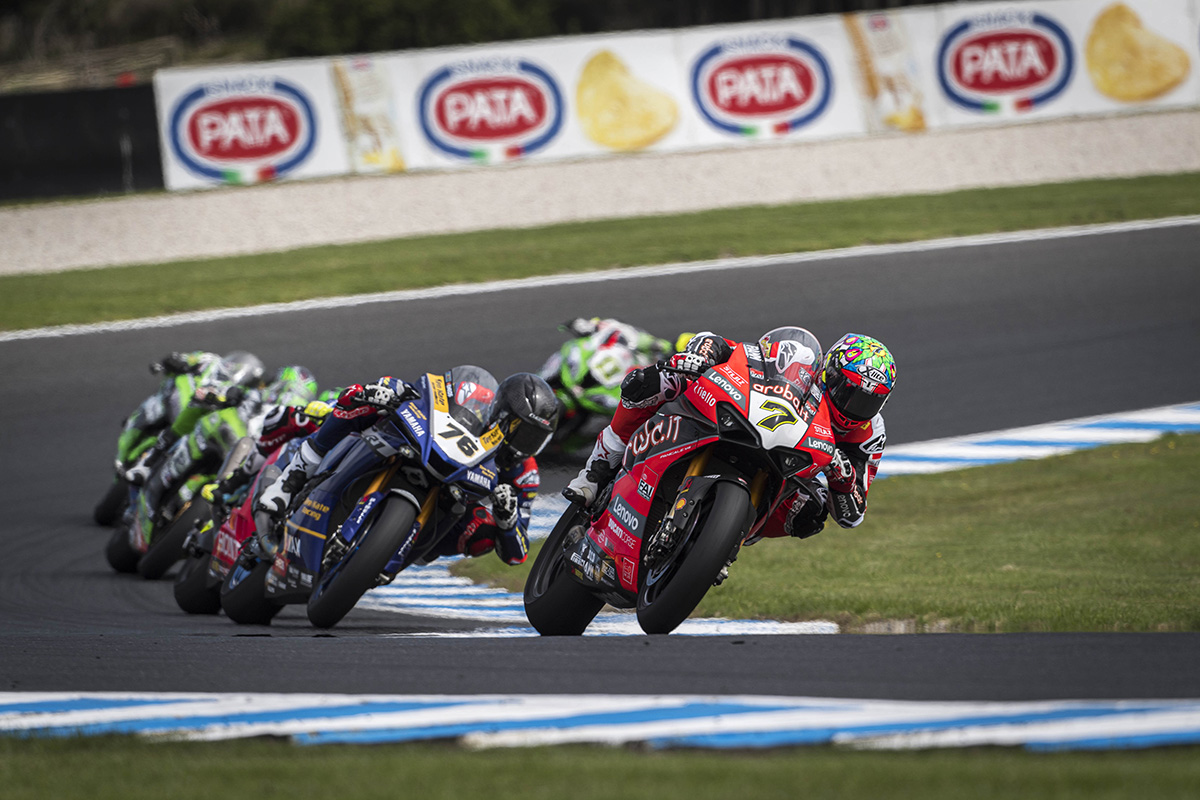 The opening race thrilled spectators with a close battle between a highly competitive leading pack, all crossing the finish line with just thousandths of a second between them. Scott started from the front row, keeping within the leading pack, the British rider took the opportunity to take the lead which he held between lap 12 – 16. On the final lap, there was nothing between the top riders however, Redding exploited the power of the Panigale on the final strait, stealing third from Yamaha's Van Der Mark. Two races and two podium places, Redding was off to a great start in WSBK.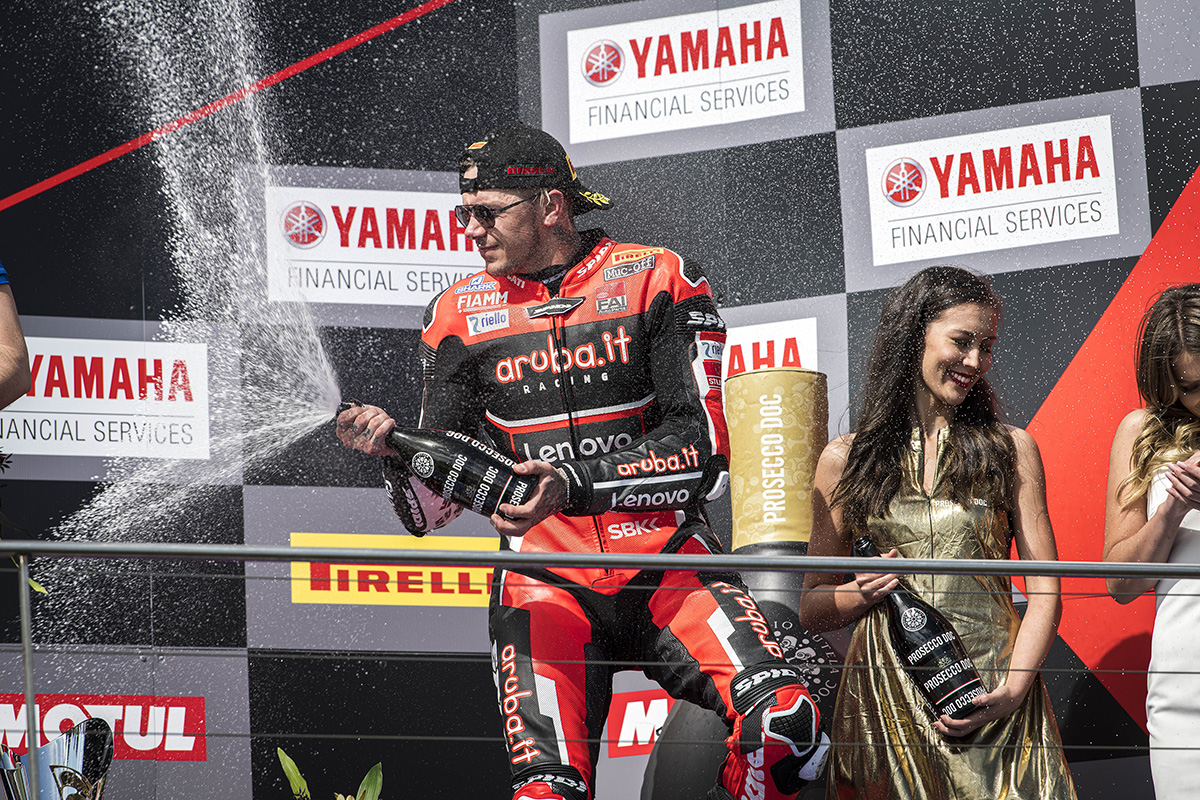 Chaz Davies struggled to find his footing in both practice sessions and Superpole, leading to a less than favourable starting place of 16th. Despite this, Chaz hammered around the first lap, passing no less than 6 riders. The Welshman made a push towards the end of the race that gave him the pace to manoeuvre into 8th before the chequered flag.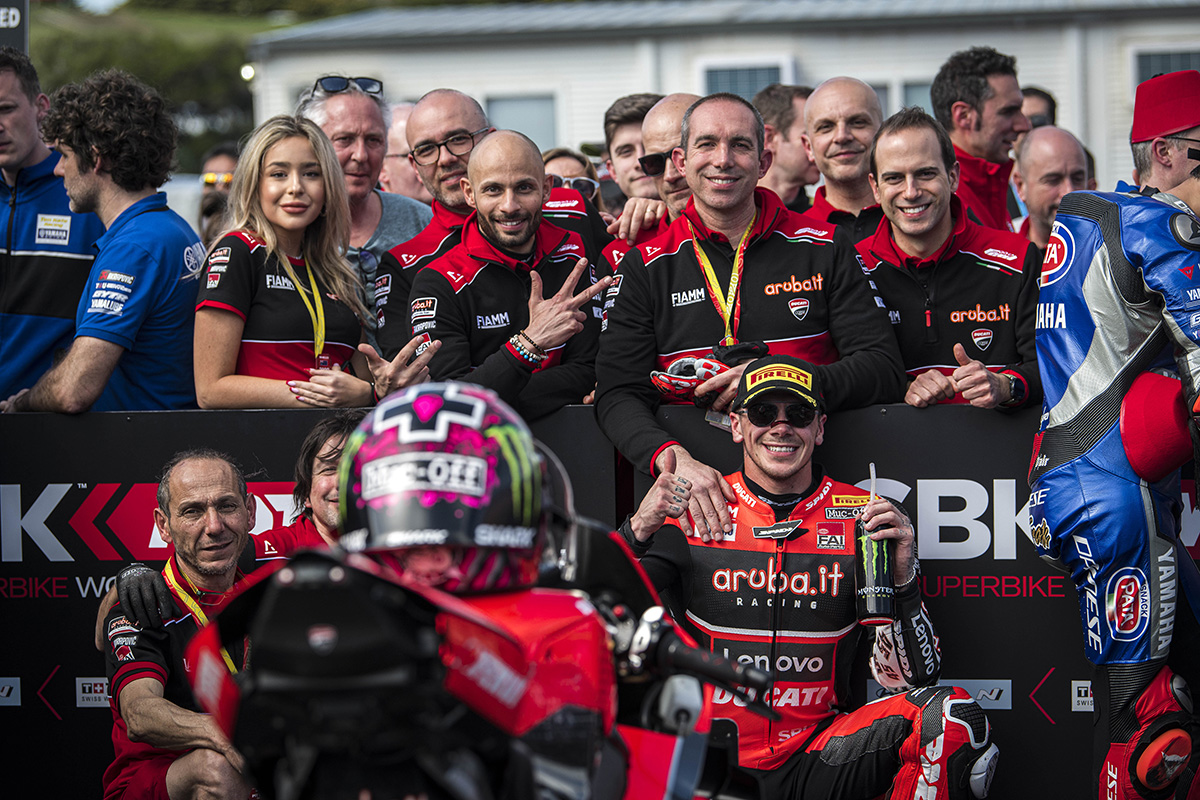 Redding had held his place within the top three for both Superpoles and Saturday's race, which meant he again started in the front row for race two. Scott was pushed in to 4th early on but stayed close to Razgatlioglu, waiting for an inroad to take third. Lap six saw him make his move yet, it wasn't an easy race, with Scott battling with Van Der Mark to keep hold of his position; a battle he won to see his third podium. Well done Scott!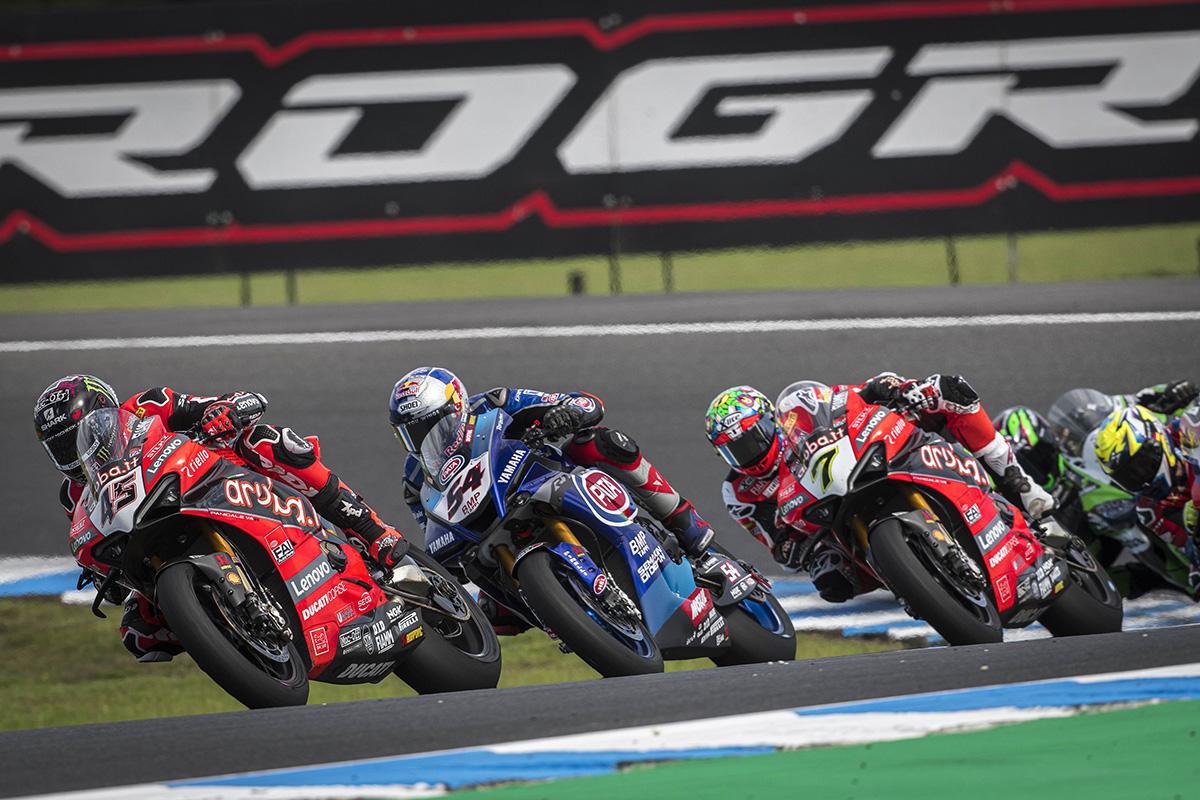 "What can I say? I've been on the podium three times, on two occasions I finished within a tenth of a second off the winner: not bad for my first Superbike weekend. I want to thank the team for their work. It was very important to get off to a good start and I am very satisfied with that." – Scott Redding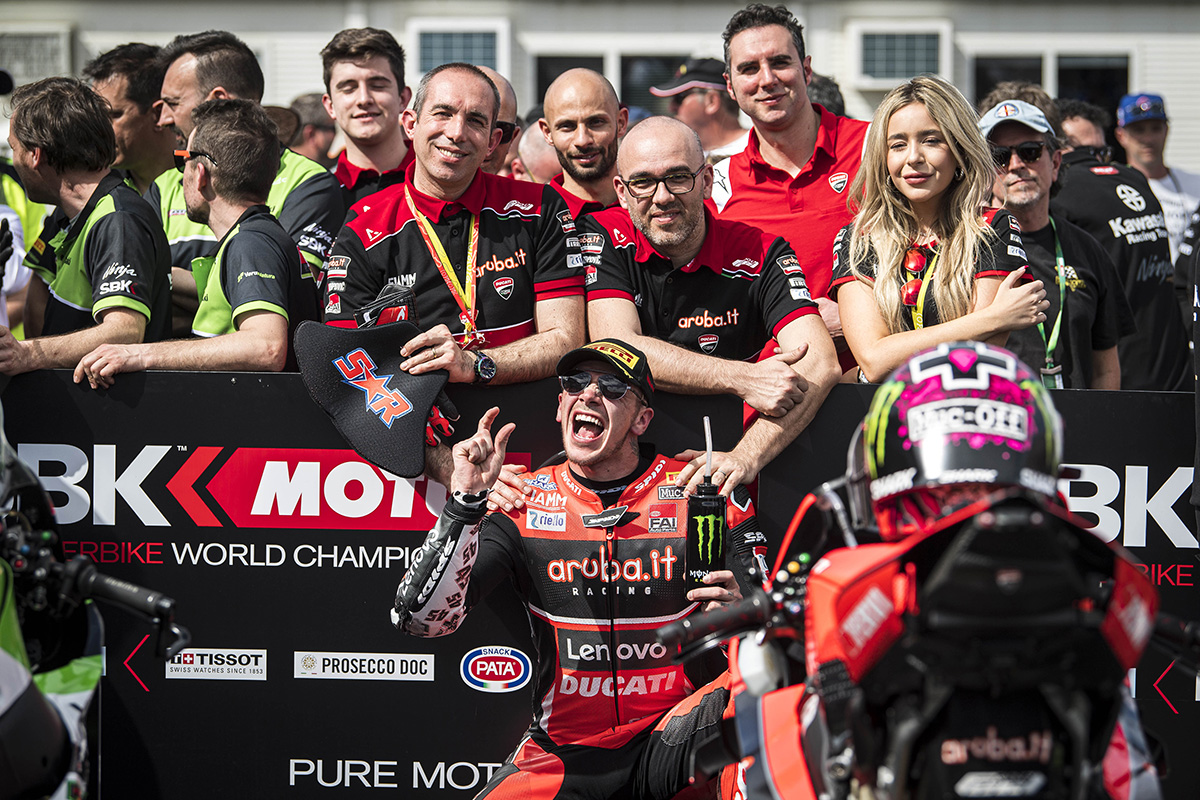 Chaz had a much better final race, that saw him generate a pace just off that of the leading pack. He was pitted against ex-teammate Alvaro Bautista for 5th place, a friend turned foe Chaz road like a champ to get the better of the Spaniard.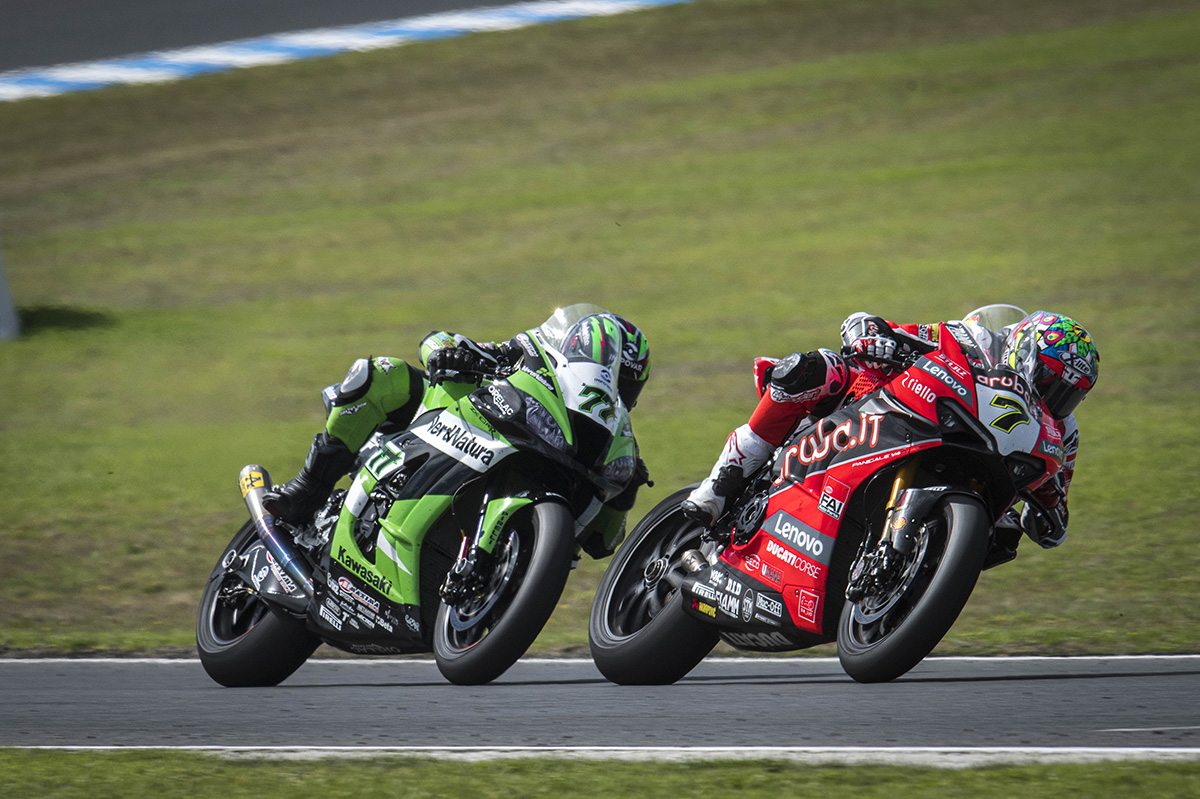 "It was a pretty tough weekend, but all in all, things didn't go badly in Race 2. It was good to be able to get closer to the front group even though the starting position was very complicated… it was very important to finish in a positive way. We still have a lot of work to do and I can't wait to be in Qatar, a track that I really like". – Chaz Davies