WorldSBK Finale & Farewell Chaz Davies!
One risk of including a Southeast Asian country within the WorldSBK calendar is the potential for extreme weather, something that the teams were faced with prior to Saturday's race one, as a tropical storm battered the track. Organisers were left no choice but to stop all racing and postpone until Sunday when the two main races would be held back to back. Luckily, the riders were able to complete practise session and the Superpole before the clouds descended.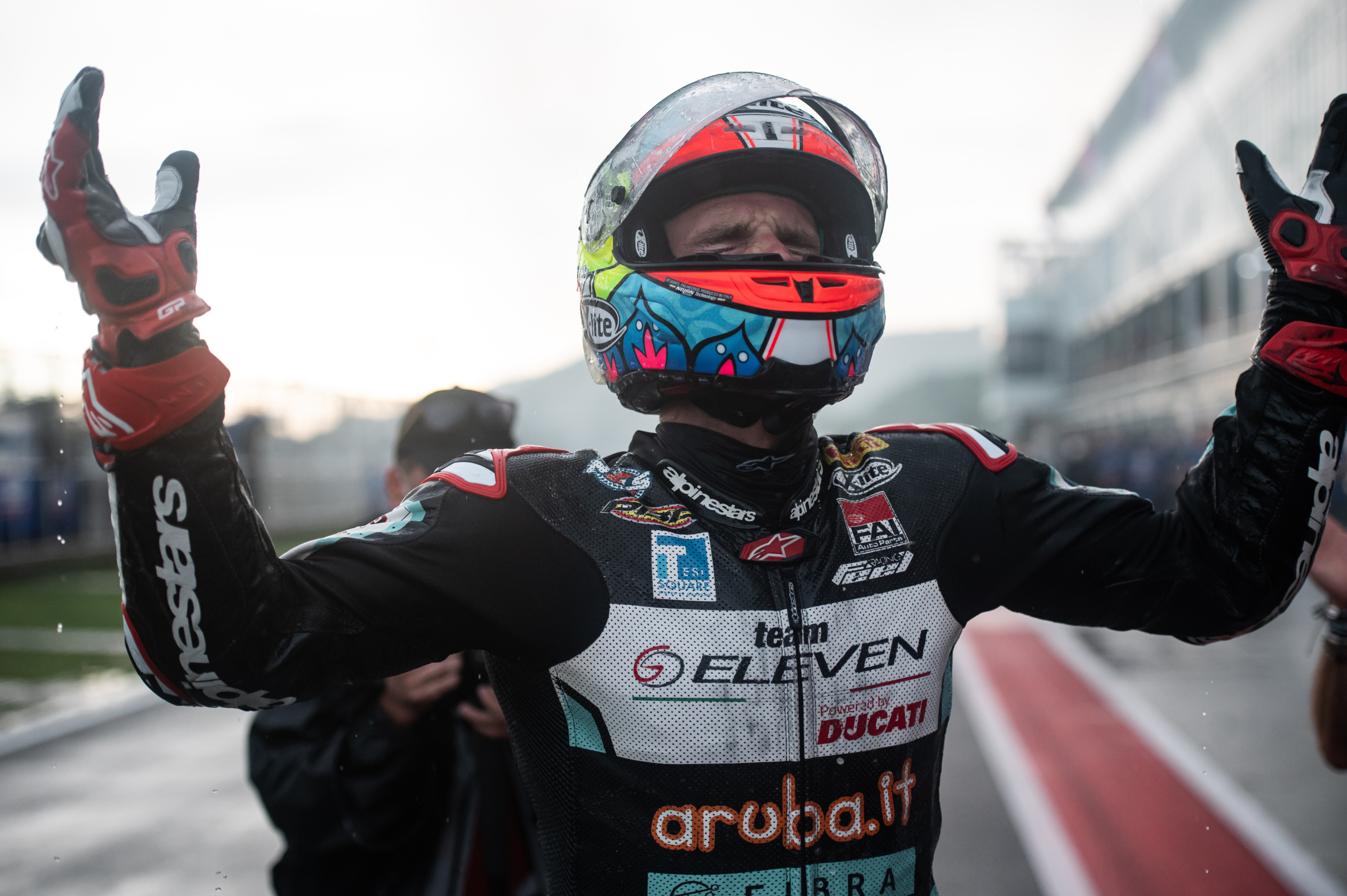 Early in the Superpole, Chaz opted for a quick pit stop to swap out the tyres as the original choice wasn't inspiring confidence. He performed well through the majority of the race yet a couple of slip-ups on later segments lost him valuable time. He hung on and secured 11th (4th row start) for race one.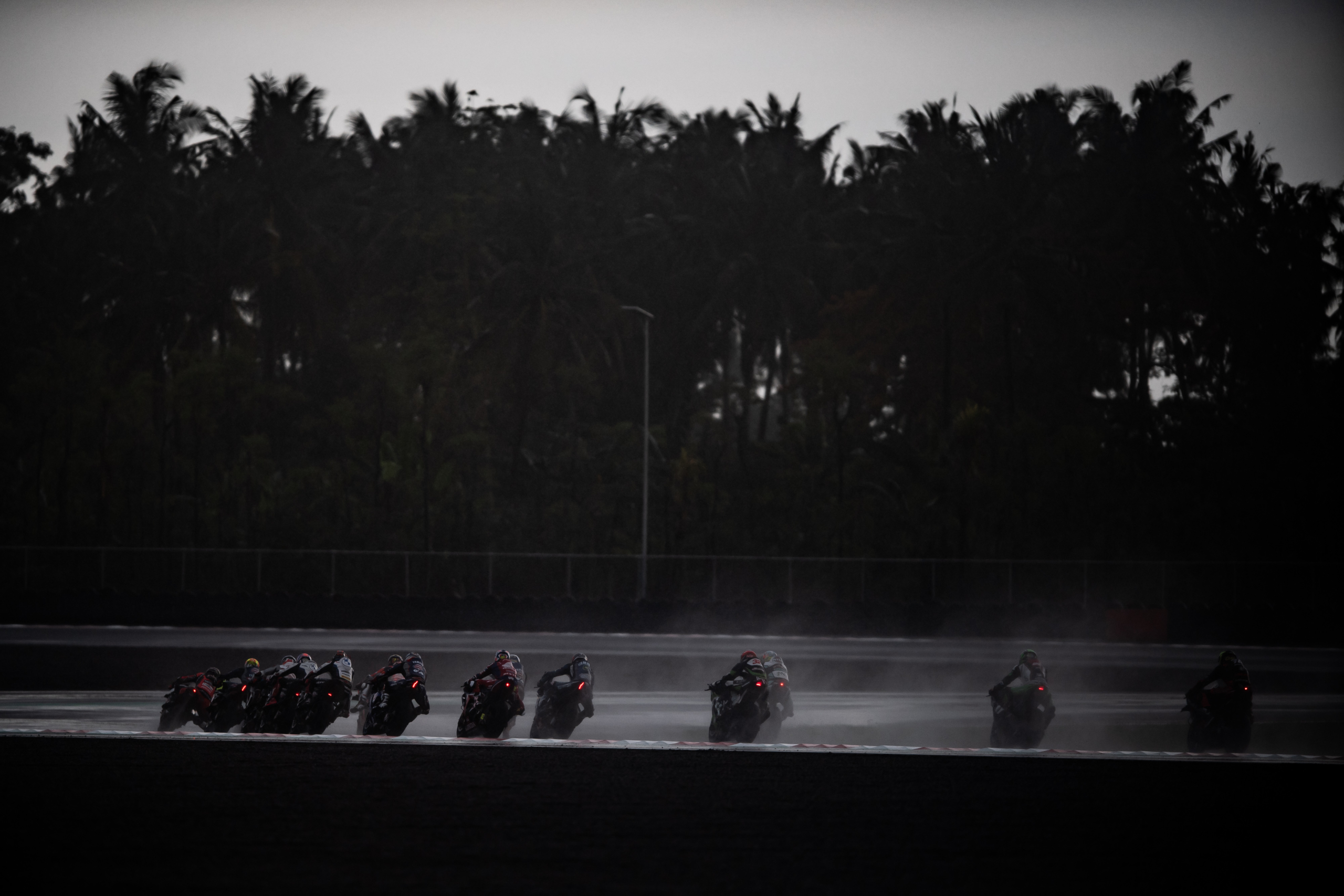 The hope for a dry track for Sunday's events was dashed as dark grey clouds blotted the sky. Race one was delayed a little while the track dried off. Optimistic that the rain was done with, many riders opted for slicks despite the track being left in varying states of wetness. All were cautious as the race got underway, not wishing to lose traction in the corners.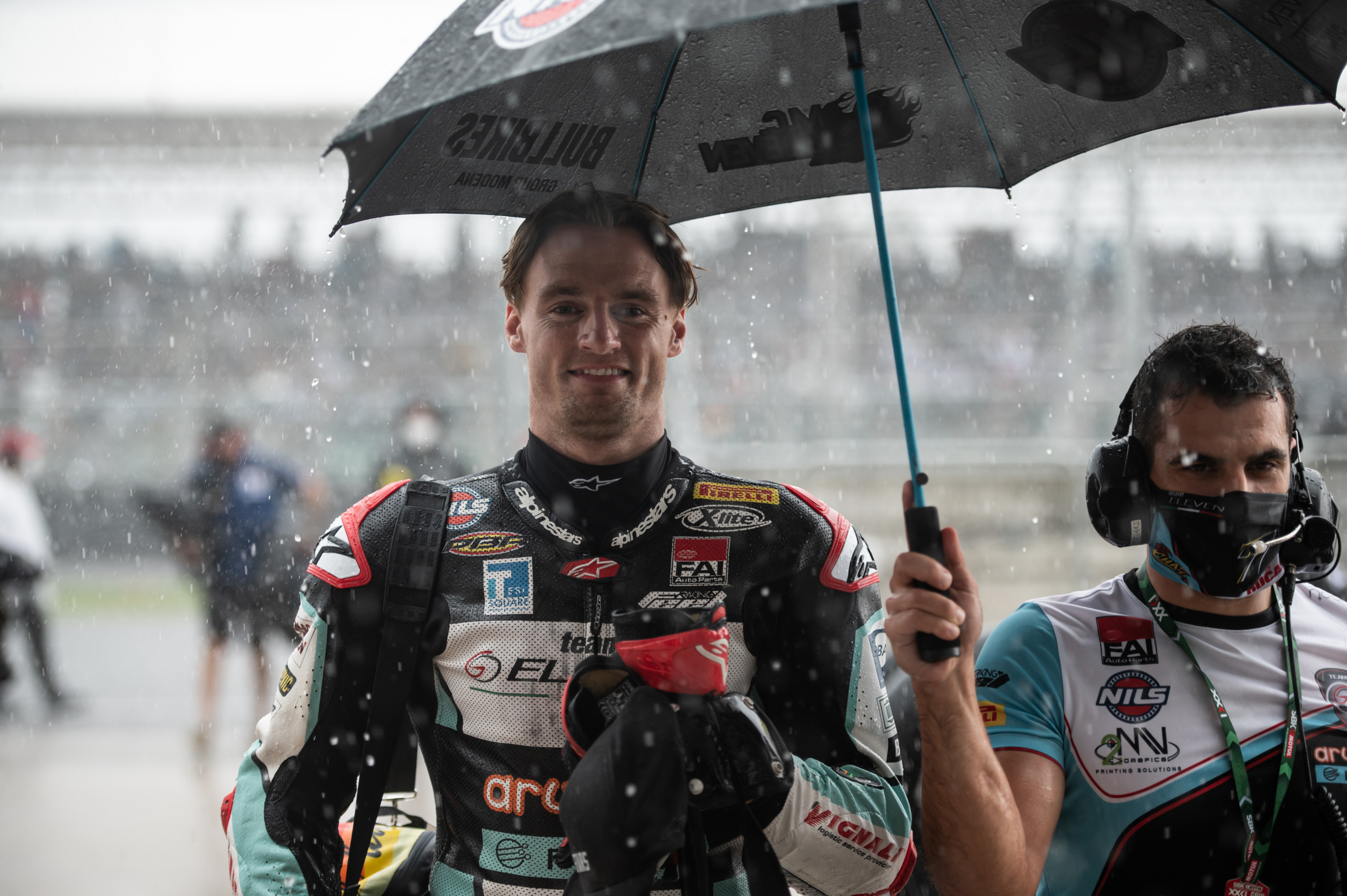 Chaz weathered the storm well and defended his gains from increasingly competitive advances. The drying track allowed the pace to climb in later laps and riders jostled before the flag came down. The Welshman kept his nerve and subsequently his place of 8th.
Race two swings around and with it even worse conditions. The heavens had opened and in true Indonesian style, it rained extremely hard, soaking all that had been lined up on the grid. Safety assessors agreed to push the start back a couple of hours.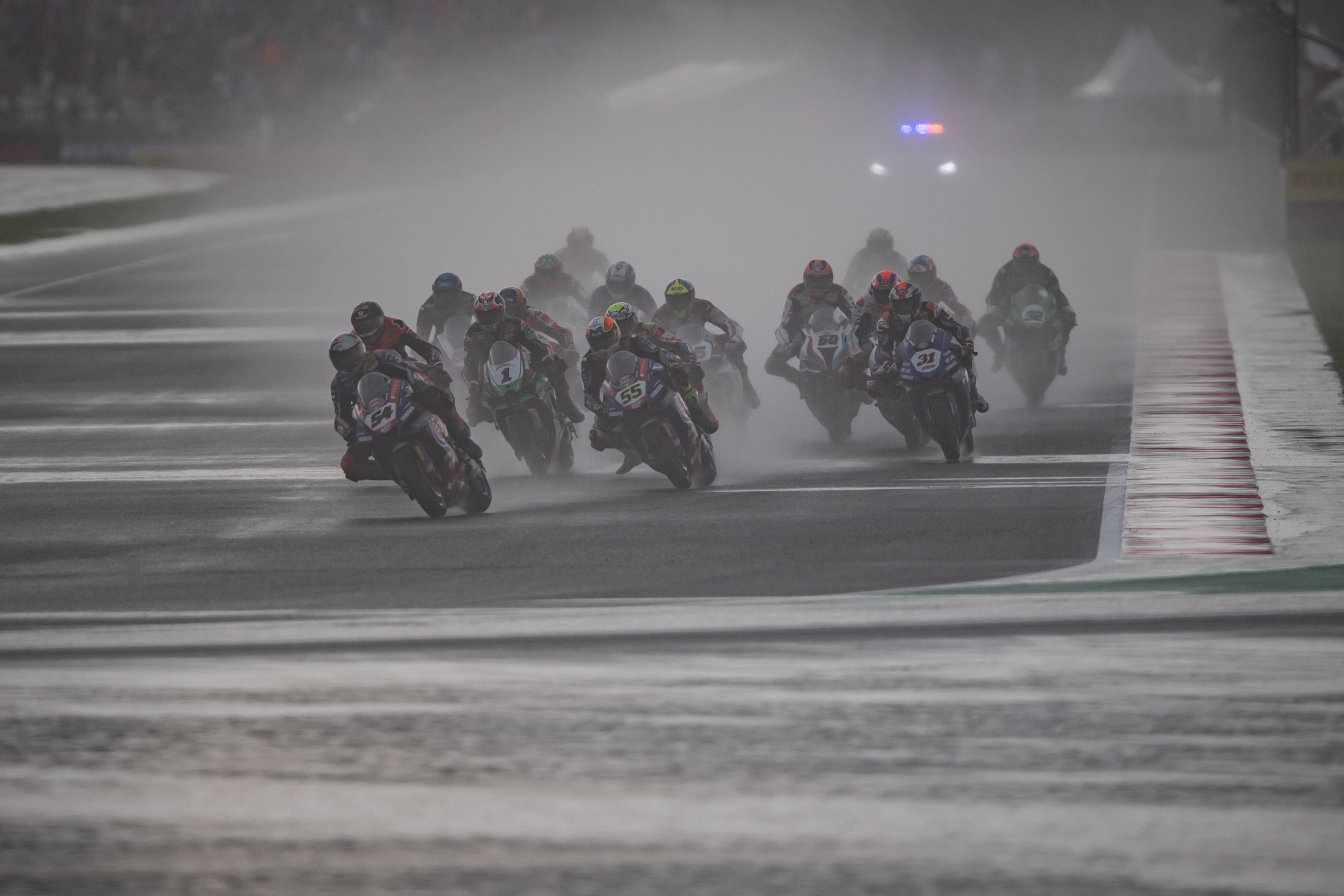 4 O'clock soon arrives and thankfully the rain has stopped but the track remains sodden. These are hardly the conditions you'd choose for your last ever professional race, but nothing was going to stop Chaz from enjoying his last moments in WSBK. This wasn't about a final placing but instead, more about finishing his last ever race of a sport he's committed blood, sweat & tears to throughout his career.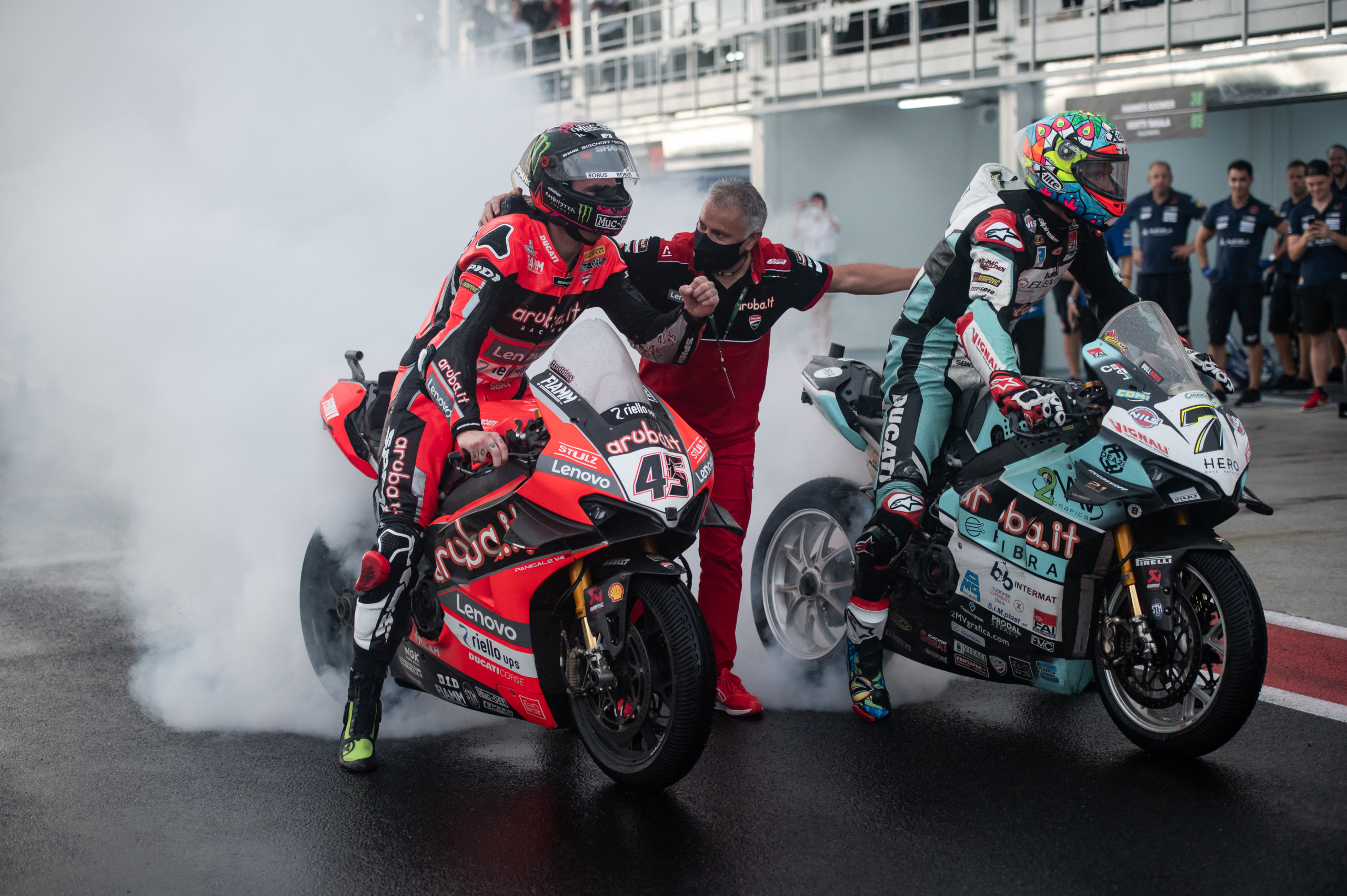 We'd like to take this opportunity to thank Chaz and Go Eleven for their valiant efforts over what has been a difficult season. Both Covid restrictions & rider injury meant that both rider & team had to adapt quickly.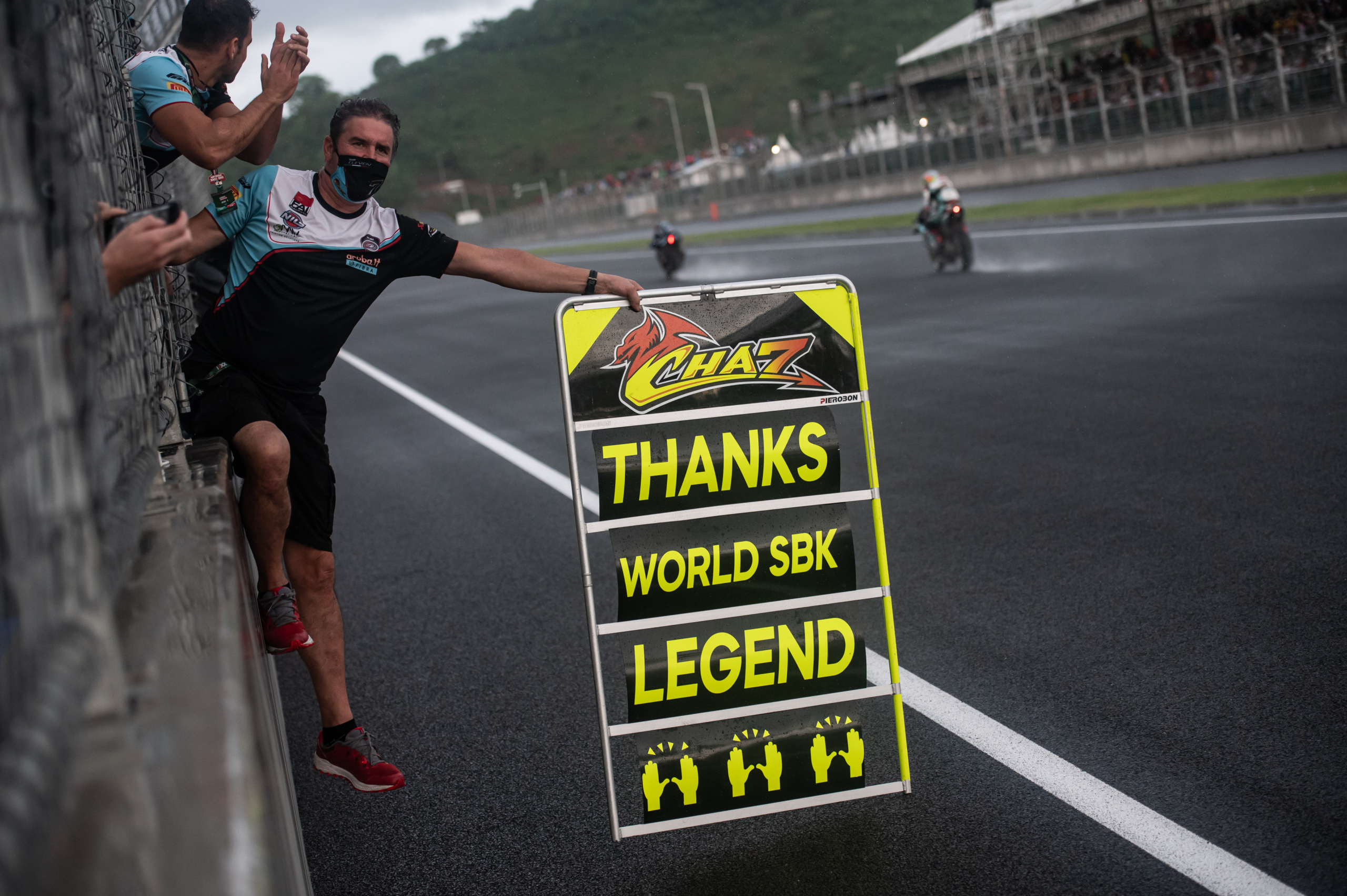 We've enjoyed coming along for the ride but as with all good things, they must come to an end.
From all at FAI – Grazie!